Body

Contouring Surgery
Body Contouring in Sydney
Are you considering body contouring in Sydney?
Have you recently lost a large amount of weight, and noticed that you have way too much extra skin? Have you delivered your baby and lost the "baby weight," but find that your tummy is still a bit flabby?
Losing weight can be a challenge, but it can be achieved through hard work and determination (or through bariatric surgery, an increasingly popular and effective option). Unfortunately, getting skin to "bounce back" doesn't work the same way. No matter how much determination you have, how many crunches you do at the gym, or what skin creams you apply to those loose folds of skin, for most people, they're simply not going to go away on their own.
Fortunately, you don't have to just live with that extra skin. Body contouring can help. This procedure has been increasing in popularity over the last few years, with many plastic surgeons reporting that it's among the fastest-growing procedures at their practices. Dr Gavin Sandercoe performs body contouring in Sydney.
What is body contouring in Sydney?
Body contouring removes excess skin. This is done in any area that needs it. The exact procedures that are part of body contouring are different for different patients. Commonly included procedures include a tummy tuck, breast lift, buttock and/or thigh lift, and upper arm lift. If volume lost from the breasts is a concern, breast augmentation can be performed at the same time.
These operations are intended for those who are already at or very close to their goal weight. Body contouring is not a substitute for weight loss through a healthy diet and regular exercise. However, once you attain your goal weight, surgery can change the shape of your body by tightening up certain areas.
Body contouring in Sydney will increase your options for your wardrobe! Want to wear sleeveless tops again? Fitted jeans? Your swimsuit? Body contouring in Sydney can help you be able to wear all of these things with confidence!
Can I preview the possible results of my body contouring in Sydney?
No two people are exactly alike. Your body has its own individual features, and your circumstances are unique too. Our procedures utilise various techniques which allow us the flexibility to tailor your best body contouring in Sydney to suit you. Based on your goals and the condition of various parts of your body, your plastic surgeon will recommend the procedures that are most likely to achieve your goals for your appearance.
We use the Vectra System to simulate what various operations would achieve on your body. The system uses high-definition photography of the body, combined with 3D computer modeling, to predict the results of various surgical procedures. Using the Vectra System can help you decide which procedures you want to include in your body contouring in Sydney, and gives you an idea of what to expect after healing. This state-of-the-art technology is used by Dr Gavin Sandercoe for patients considering a body lift in Sydney or other plastic surgery procedures.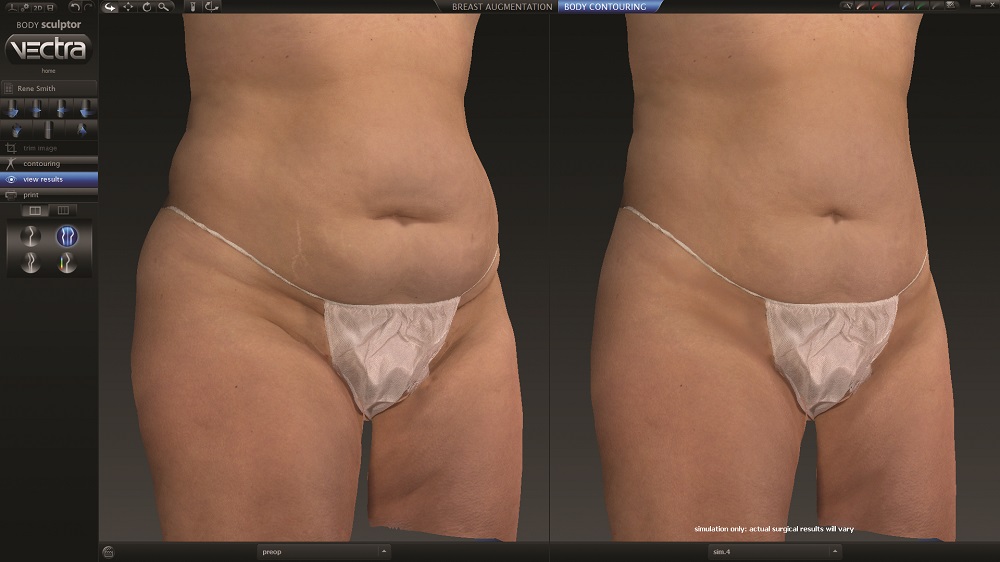 Patient

Education Library