Is local and sedation a good choice for your procedure?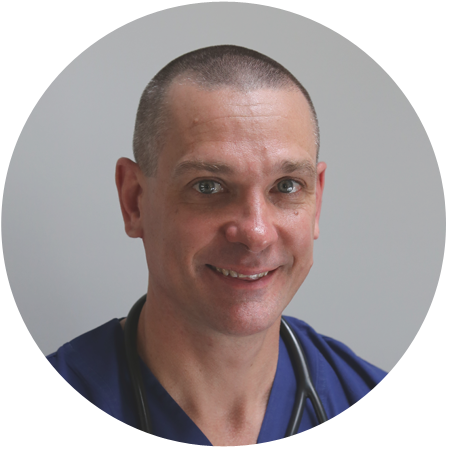 There have recently been several high profile instances of complications in some stand alone centers using a combination of local anaesthesia and sedation to perform some surgical procedures.
This article has been guest written by Dr Matthew Griffiths to give some insight into what is appropriate in terms of safety and appropriateness of sedation outside of a hospital environment.
In terms of safety there are several important questions that need to be asked before a patient has a procedure under sedation.
1. Is the facility you are having your procedure appropriately designed and equipped to be performing these procedures?
2. Is the person providing the sedation appropriately trained to be performing this service?
3. Is the facility appropriately staffed?
4. Does the facility and personnel have appropriate transfer procedures in place to manage the complications that may arise from the procedures they perform?
5. Does the facility follow a set of professional standards in terms of the service they are providing?
6. Does the facility have an appropriate form of quality assurance, audit and accountability control?
7. Is the procedure appropriate for sedation and does the facility and staff have the ability to convert the sedation to a safe general anaesthetic if it is required.
To address these concerns the five major bodies that are most involved in procedures performed under sedation devised a set of guidelines for the practice of sedation. These guidelines are called the Australian and New Zealand College of Anaesthetists (ANZCA) PS09 document.
The professional bodies that have endorsed this are.
Gastroenterological Society of Australia
Royal Australasian College of Surgeons.
Australasian College for Emergency Medicine.
College of Intensive Care Medicine Australia and New Zealand.
Royal Australian and New Zealand College of Radiologists.
Royal Australian and New Zealand College of Psychiatrists.
I cannot find any evidence that either the Australasian College of Aesthetic Medicine or the Cosmetic Physicians Society of Australasia have endorsed these standards or that sedation standards are taught in their courses. As I am not a member of either of the two\ bodies mentioned above, my information be be incomplete.
A summary of the ANZCA PS09 document follows:-
1. A definition of procedural sedation or "twilight anaesthesia"
Procedural sedation and/or analgesia is when a person is placed in a state of drug induced tolerance for uncomfortable procedures. It may be accompanied by some memory loss and analgesia. Simply put we administer medication that make a procedure that is normally uncomfortable and/or painful, less uncomfortable and painful. In some cases you may not remember much of the procedure and feel minimal pain, but this is not guaranteed.
General anaesthesia is when you are placed into a state of drug induced unconsciousness. It is characterized by the loss of purposeful response to painful stimuli. This also means that the chance of memory of the procedure and feeling pain is very rare. It also means that you loose all your normal protective reflexes that control your breathing and cardiovascular system.
2. The practitioner should medically assess the patient having sedation and should be practiced and competent in this assessment. The patient should also be appropriately fasted.
3. Staffing at the facility
Except for the use of inhaled nitrous oxide, methyoxyflurane or low dose oral sedation there must be a minimum of three staff. One of these is the person performing the procedure (the proceduralist), one is the person administering the sedation and monitoring the patient (the sedationist) and the third is to assist either the seditionist or the proceduralist.
The assistant should be exclusively available to the sedationist at the beginning and end of the sedation.
The Sedationist should.

Understand the pharmacology of the drugs they are using.
Be competent to monitor a patient level of consciousness, respiration and cardiovascular status.
Be skilled in airway management, CPR and crisis management.
Be exclusively available to the patient.
Not use agents such as propofol, thiopentone or other agent used to perfom anaesthesia unless they are an anaesthetist or appropriately credentialed medical officer.
4. Training in procedural sedation
Non anaesthetists should have received adequate supervised training in sedation (a minimum of three months full time supervision)

Have participated in a process of in-training assessment of competency.
Their training should have included a crisis management course at an accredited simulation center.
Regular certification in CPR and evidence of regular continuing professional development.
5. Equipment & facility requirements
There is a long list of exact requirements in the policy document, but below is a shorter list.
You need adequate oxygen, suction, appropriate resuscitation drugs and the ability to secure your airway and ventilate your lungs in the event of an emergency.
You need an appropriate monitor that can monitor your oxygen levels, your blood pressure, your heart activity and your breathing.
6. Emergency transfer protocols
The facility should have an appropriate plan for transfer of a patient to an appropriate hospital in the event of an emergency. It should not just be "call an ambulance" if there is a problem
7. Discharge of the patient
The patient should be recovered under the supervision of the sedationist

The patient should also be discharged by the seditionist, not another member of staff
The patient should also be discharged into the care of an appropriate adult
The patient should also be given advice about eating, drinking and pain relief. There should also be advice given about driving, operating heavy machinery and signing legally binding documents.
8. Outcome auditing
The facility and the principal staff should also participate in appropriate auditing of outcomes and they should also be reminded of their

obligations

to report episodes of mortality or morbidity. These requirements are especially important if intended sedation resulted in inadvertent general anaestheia with an adverse outcome.
So how do you work out if the facility you are considering having your procedure at can appropriately manage the seven safety questions listed earlier in this document? Questions 1 to 6 can be answered by asking the Doctor performing the procedure "Is this facility compliant with ANZCA PS09 guidelines?".
If they can give an assurance that they are then you can be reasonably reassured in terms of the facilities ability to provide sedation.
If they do not follow the guidelines then I believe you should ask why not and ask for clarification of what standards they do follow.
If they have not heard of the standards or that they exist then I would again ask for clarification on this point and give consideration to the appropriateness of having sedation performed there.
Determining if a procedure is appropriate for local anaesthesia and sedation becomes a matter of contention. In my opinion procedures that are appropriate for local anaesthesia and sedation need to fulfil certain criteria.
1. The area that needs to be operated on should be able to be fully covered with local anaesthetic.
2. The amount of local anaesthetic required should be within the standard margin of safety of dose
3. The procedure shouldn't involve structures that are difficult to fully anaesthetize with local anaesthetic.
4. You should not increase the local anaesthesia beyond the standard dose just to complete the surgery (this increases the risk of local anaesthetic toxicity).
5. You should not under any circumstances consider deepening the level of sedation unless you have the experience and the appropriate facilities to perform general anaesthesia. With a specialist anaesthetist performing sedation in an accredited hospital this decision becomes easy as converting sedation "twilight anaesthesia" to a full general anaesthetic is something easy and safe to perform.
We hope that this page has been helpful in informing patients why most Specialist Plastic Surgeons use a fully accredited hospital and a Specialist Anaesthetist to ensure that your safety is kept as our highest priority.